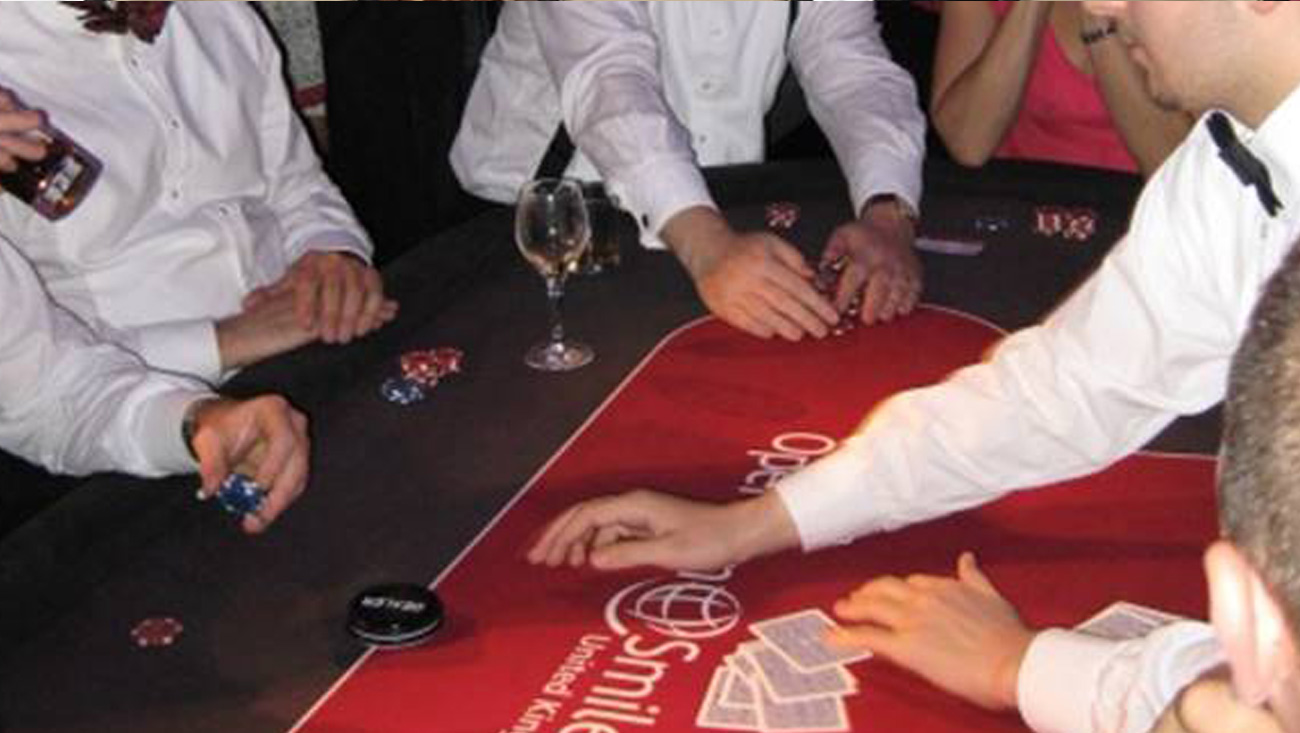 CASINO NIGHT FUNDRAISING TIPS
Fun Casino Charity Ideas
Having a fun casino at a charity fundraiser event always generates large donations. At Viva Vegas, we have supplied casino tables for hundreds of charity events across the UK. Fun casino nights are really simple to arrange. Check out our guide below to hosting a casino fundraiser.
1 – How many casino tables do I need?
Having selected your venue you will now be ready to book the casino tables. The first point to consider is how many casino tables you can fit in your venue. Most casino tables can cater for around 10 people at anyone time and with this in mind they are quite large. So make sure you book a big enough space! Below is a guide to the dimensions of our casino tables.
Roulette Tables – 2.5m x 1.45m
Blackjack Tables – 2m by 1.1m
Craps Tables – 2m by 1.2m
Poker Tables – 2.4m x 1.2m
Baccarat Tables – 2.4m x 1.2m
Stud Poker Tables – 1.8m x 1.1m
Wheel of Fortune – 2.4m tall x 1.2m diameter
2 – Which casino tables do I choose?
Roulette tables and blackjack tables tend to be the most popular games. These games are simple and exciting and because they are so quick are the best games to generate donations.
Craps, Poker and Wheel of Fortune are also popular and if you are looking to replicate a full casino pit, then having one of each looks fantastic and will guarantee a huge earner for your chosen charity.
3 – Do I need a gaming license?
It is legal to hold charitable fun casino nights anywhere you like. There is no need for a temporary gambling license to host a casino night fundraiser, nor do you have to hold it in a venue with a gambling license. All that is required is that the money taken in on the night goes towards the charity.
4 – How do I go about selling the fun money?
We will provide you with fun money for the evening. Fun Money is basically a replica of a $100 bill that guests can use to exchange for gaming chips at the casino tables. The best format for a charity casino night is to have a temporary 'cash desk'. Here a representative from the charity will have a stall to sell the fun money to guests. Guests simply hand over a set amount per fun money bill and then take their fun money bill to the casino table they wish to play on. No money is exchanged at the casino tables. This way only the charity handles the cash on the night. If guests lose their money they can return to the cash desk to buy more fun money.
5 – Do the winners on the night cash their fun money back for real money?
Absolutely not! Firstly this is not legal. Secondly you stand to potentially lose money on the night! Remember you are running a casino night for charity! Once guests part with their money it is in the hands of the charity and stays there. To provide an incentive for guests it is good to offer prizes for the winners on the night. We have seen everything from bottles of champagne, to Playstations to 7 night holidays in Las Vegas itself!
6 – How long does the night last?
Running a successful casino night fundraiser is all down to the generosity of those attending. The optimum length of time is around 3 hours but you can always have them in operation longer.
7 – Can I get someone to Sponsor the event?
Yes and it is highly advisable. Companies and individuals are always keen to show their philanthropic side so gaining sponsorship can really help increase your revenue. For increased exposure they can brand the event too. Often sponsors choose to brand the cloth on the casino tables, the chips and the cards. Viva Vegas can arrange all of this.