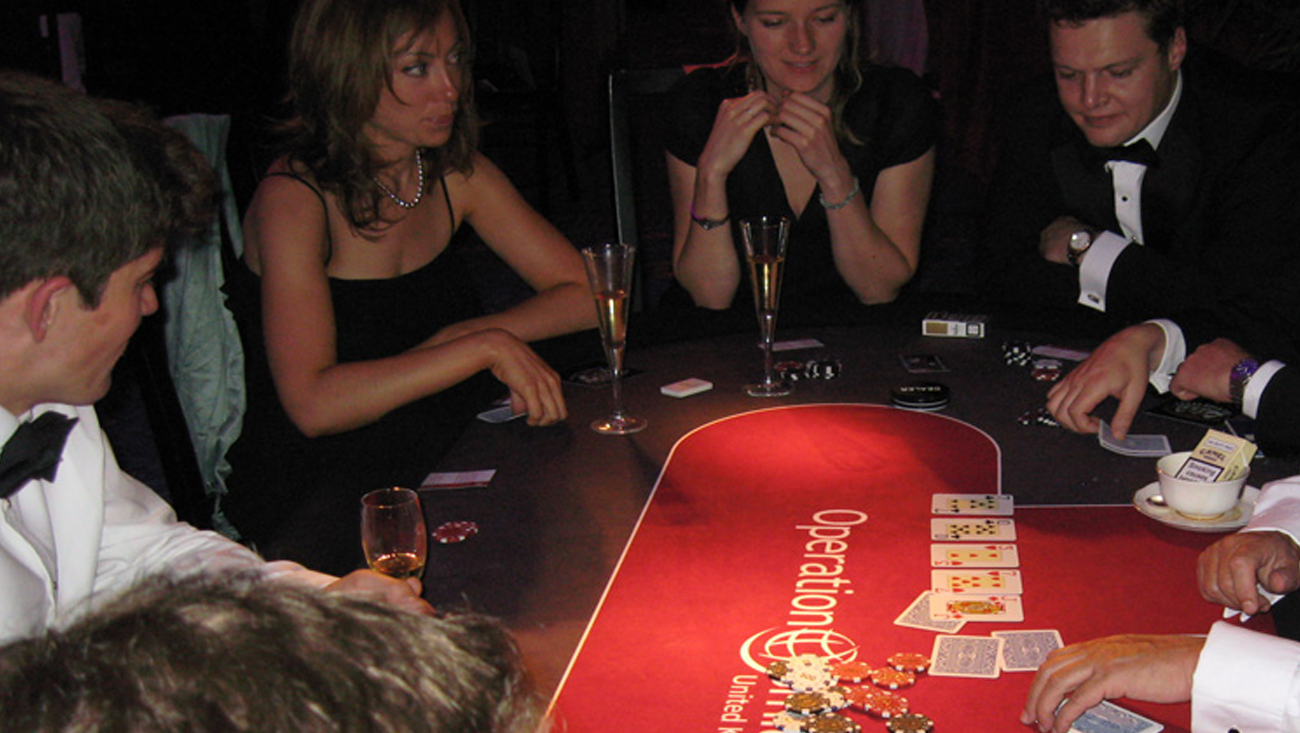 Celebrate a Big Birthday with Casino Hire
Are you due to celebrate a big birthday party? Or is your nearest and dearest about to hit a milestone? Whether it's a 18th, 21st, 30th, 40th, 50th, 60th, 70th, 80th, 90th or even an 100th birthday, make sure that you consider themed party hire or casino and games night hire from Viva Vegas. What better way than to celebrate with casino tables, roulettes, air hockey, table tennis or pinball machines, the list goes on. When you choose to celebrate your milestone birthday with Viva Vegas we can also provide the decorations and prop hire, as well as croupiers and staff if required. 
Celebrating Your Milestone Birthday
When it comes to celebrating a milestone birthday, it's a wonderful opportunity to reflect on your life so far, as well as plan for the future. Throwing a party is an excellent idea and you can invite all of your friends and family over for a big celebration, maybe you would prefer a casual gathering, as that's more your style. But if you want to really make a statement, we advise throwing a themed party. 
Themed Birthday Parties
Themed birthday parties are a great way to make your celebration unique and memorable. Here are some ideas for throwing a themed birthday party:
Decade party: Choose a decade that you love, such as the 80s or 90s, and have everyone dress up in the fashion of that time period. You can play music from that time period as well as serve food and drinks that were popular at the time.
Costume party: Have your guests come dressed up in their favourite costumes, whether it's a superhero, a movie character, or something completely unique. Vegas is a great theme that comes with brilliant costume.
Sports party: If you're a fan of a particular sport or team, have a sports-themed party. Decorate the space with team colours, serve stadium-style food, and have games or activities related to the sport.
Movie or TV show party: Choose a favourite movie or TV show and have a party centred around it, James Bond is a popular theme. Decorate with props and posters, serve food and drinks related to the theme, and play games or trivia related to the movie or show.
Masquerade ball: For a more formal affair, have a masquerade ball where everyone wears masks and dresses up in elegant attire.
Remember, the key to a successful themed party is attention to detail. Decorate the space, choose the right music and food, and encourage your guests to get into the spirit of the theme. Have fun planning and celebrating!
Birthday Party Casino Hire
Hiring a casino for a birthday party is a great way to add some excitement and fun to the celebration. At Viva Vegas, we are experts when it comes to party and fun casino hire, here are some tips for hiring a casino for a milestone birthday party:
Choose a reputable company like Viva Vegas: Look for a company that has experience providing casino hire for events, and read reviews from previous clients to ensure they provide quality service.
Decide on the games: Choose the games you want to include, such as poker, blackjack, roulette, or slot machines. Make sure the casino hire company has the equipment and staff to provide these games.
Set a budget: Determine how much you want to spend on the casino hire, including the cost of the games, staff, and any additional services, such as decorations or catering.
Consider the space: Make sure you have enough space to accommodate the casino equipment and guests. If you're having the party at a venue, check with the venue to see if they allow casino hire and if there are any restrictions.
Plan for additional entertainment: Consider adding other forms of entertainment, such as live music or a DJ, to complement the casino games and keep guests entertained throughout the night.
Overall, hiring a casino for a birthday party can be a unique and exciting way to celebrate. Make sure to plan ahead and choose a reputable company to ensure a successful event.
Casino Hire from Viva Vegas
If you're looking for casino hire for your milestone birthday in London, look no further, Viva Vegas has got you covered. We provide a range of full size casino hire across London, just get in touch with our team. Our croupiers are proud to provide a range of quality casino event and party hire services across the area and we are known for the excellent services that we offer. We are renowned across London for casino hire, whatever theme, party or type of event that you are hosting, at Viva Vegas, we should be your first port of call for casino hire in London. For more information, or should you want to discuss your needs and requirements, simply call on our professional team today.
Our casino hire services cover a range of areas, roulette hire and blackjack hire and games for craps tables. We also offer wheel of fortune hire, as well as vegas style slot machines and our popular baccarat table hire, roulette table hire, black jack, our chuck a luck hire is another great option, as it our range of casino top hire, casino table hire which covers tv and film theme hire. Our casino event hire services and croupiers also include wedding casino services and casino hire company for charity events and fundraising. Get in touch for more information and our price list.